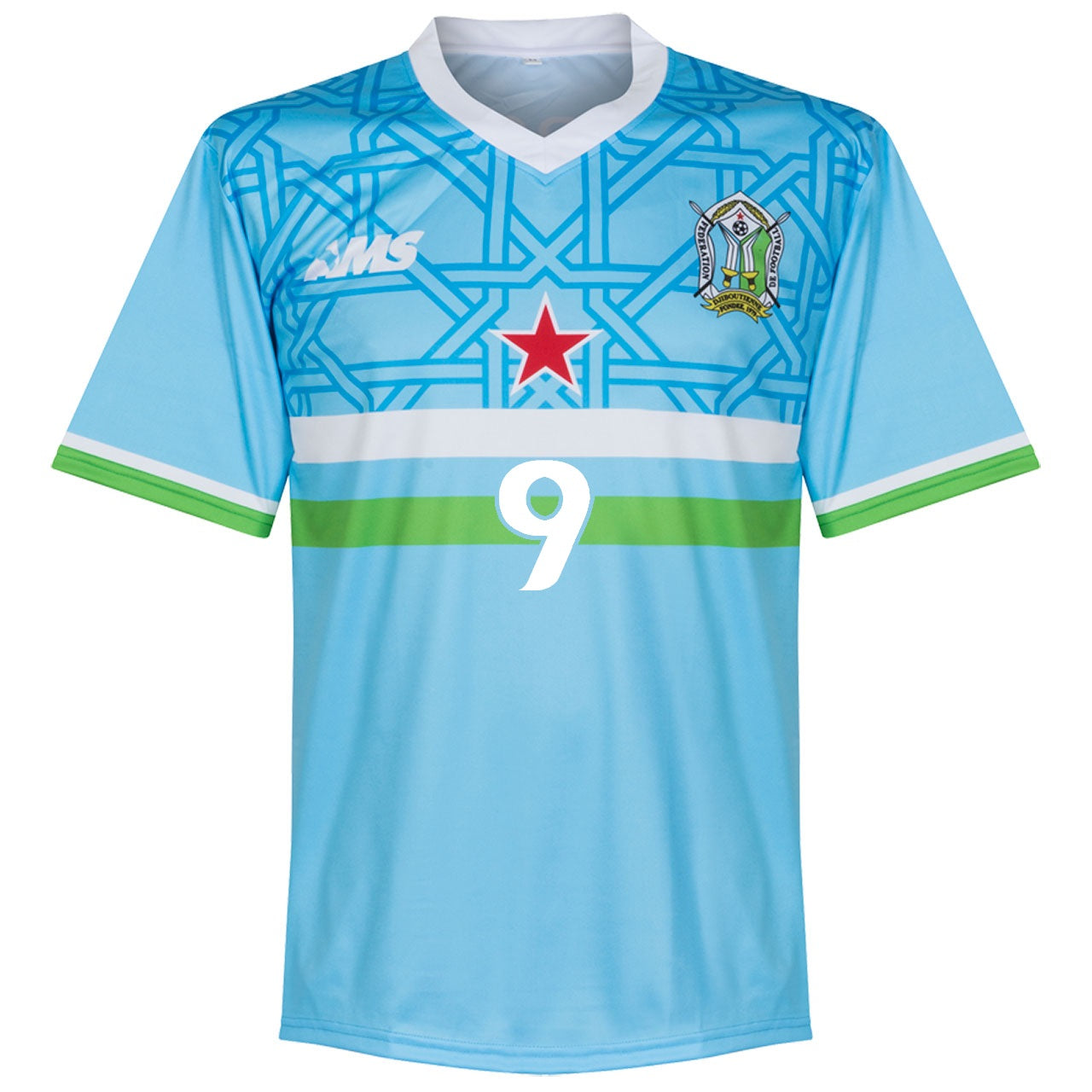 Djibouti Home Shirt #9
The official home shirt of the Riverains de la Mer Rouge, the national football team of Djibouti. This shirt features the official #9 printing on the back and front.
This design was inspired by the unique culture of the diverse nation of Djibouti.
To be worn by the national team of Djibouti throughout matches in 2017 & 2018.
You can view the size chart here.