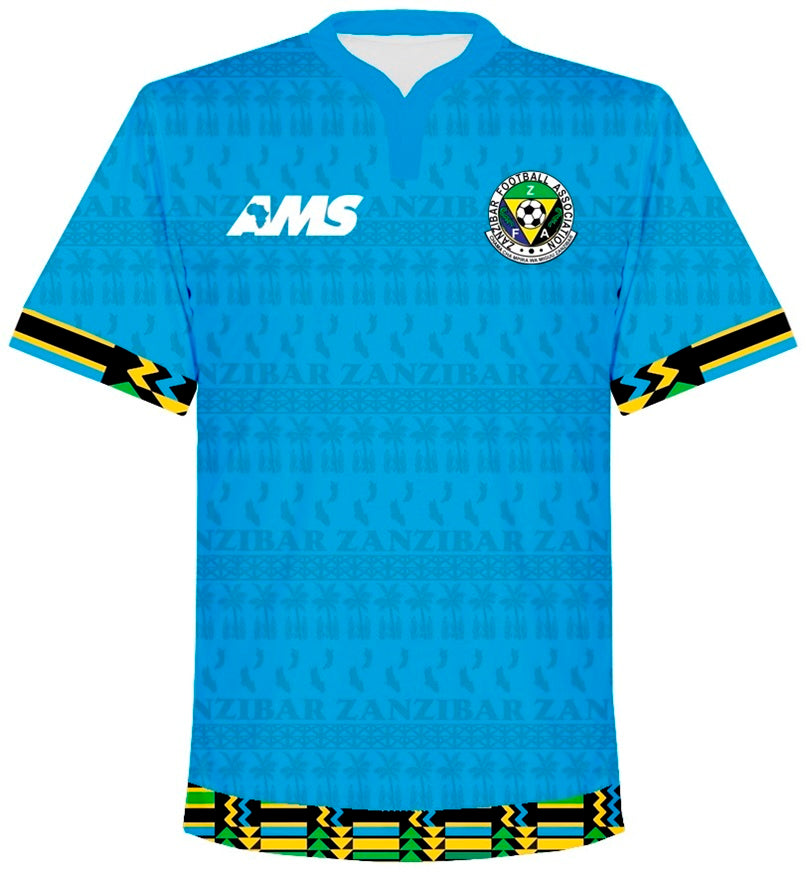 Zanzibar Home Shirt 2017-18
 The official home shirt of the Zanzibar national football team.
The team from the tropical paradise are associate members of the Confederation of African Football, with formal entry into FIFA expected in the coming years. Despite their small size, the Zanzibar Heroes have a solid reputation of knocking off more fancied opponents.
This design was inspired by the unique and vibrant culture of Zanzibar.
You can view the size chart here.