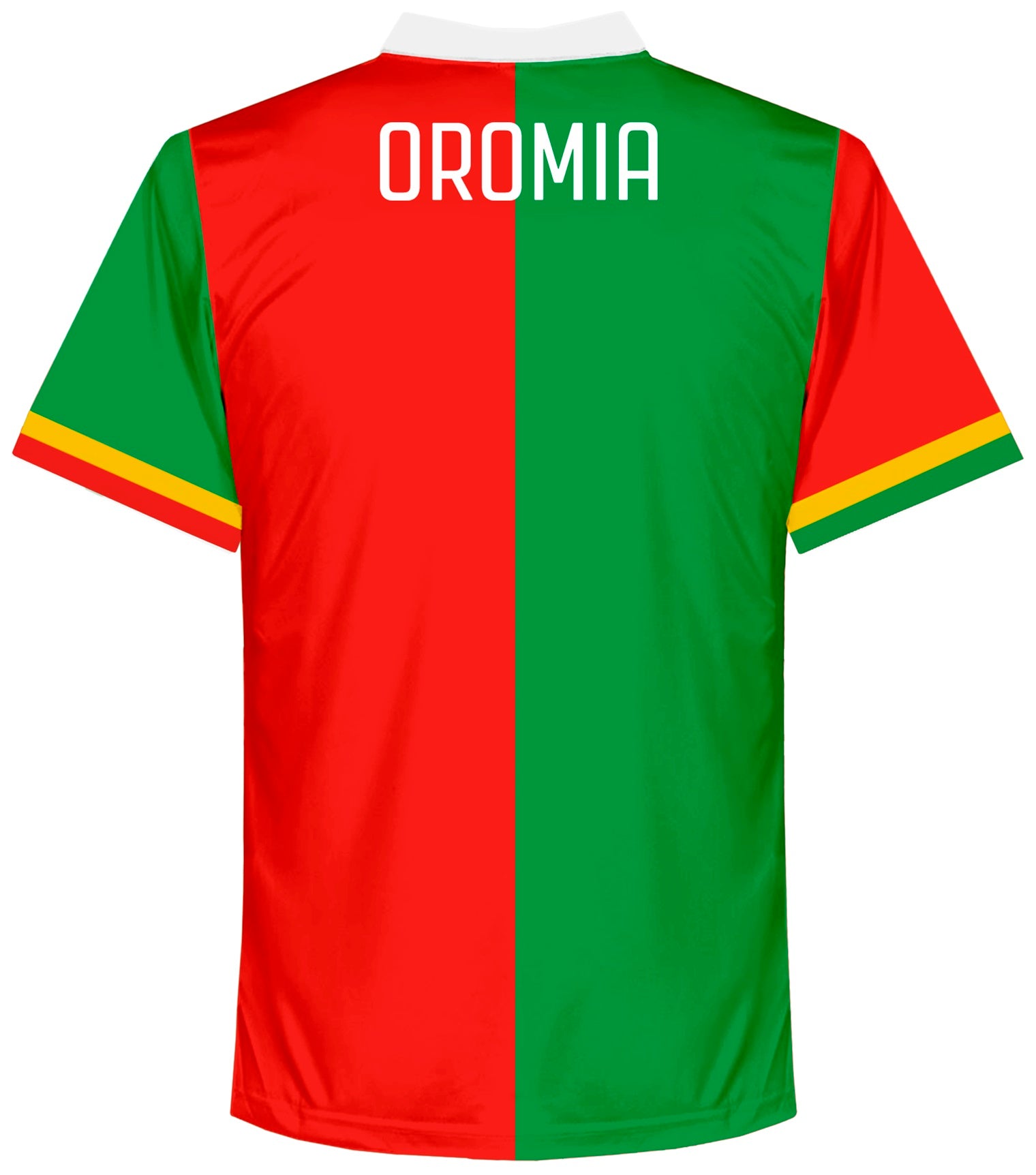 Oromia Home Shirt
This is an AMS Clothing Oromia representative team home jersey as worn by the team throughout the 2019-20 period.
The Oromia representative team represents the Oromo people, who have their homeland in the Oromia region of Ethiopia. The Oromo are the largest ethnic group in Ethiopia, comprising 34.5% of the population of the country, with the Oromia region being the largest regional state in Ethiopia. Addis Ababa, the capital city of Ethiopia is an exclave surrounded by the Oromia regional state. For decades there have been continued tensions between the Ethiopian government and a number of groups representing the Oromo people, who are predominantly seeking greater autonomy in their homeland.
You can view the size chart here.