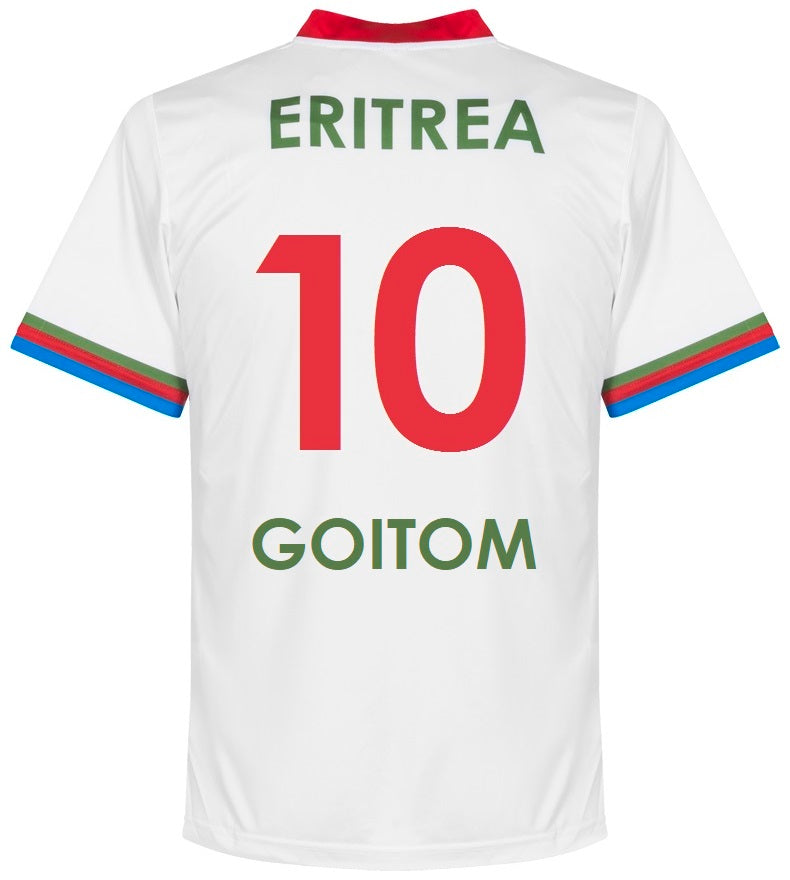 Eritrea Home Shirt GOITOM #10
The official home shirt of the Red Sea Camels, the national football team of Eritrea.
This shirt features the name & number of star striker Henok Goitom, who is arguably Eritrea's most decorated player having had a highly successful career playing in Italy, Spain, Sweden and the United States.
Was worn in the 2018 World Cup qualifiers and set to be worn in further upcoming matches.
 You can view the size chart here.