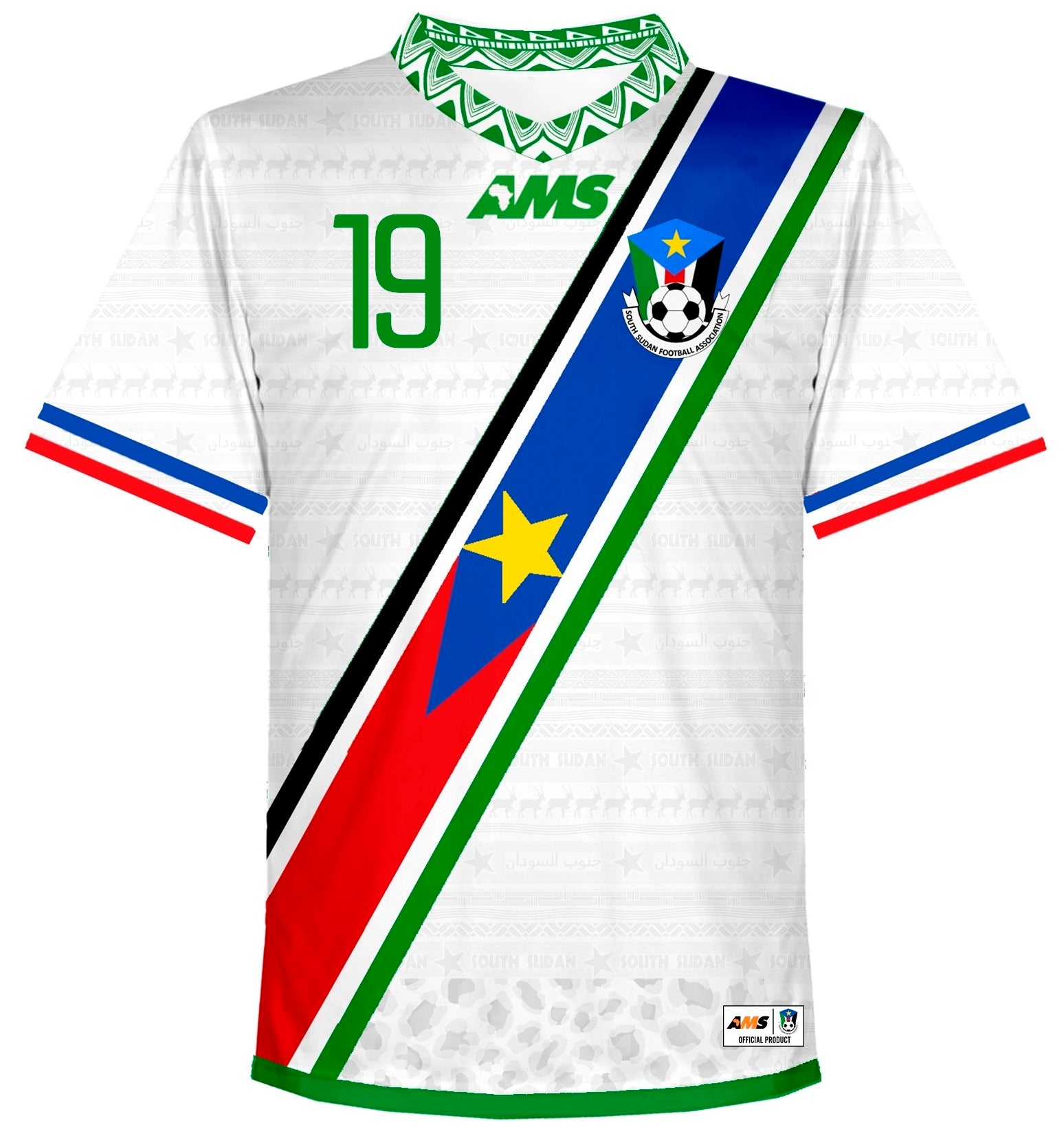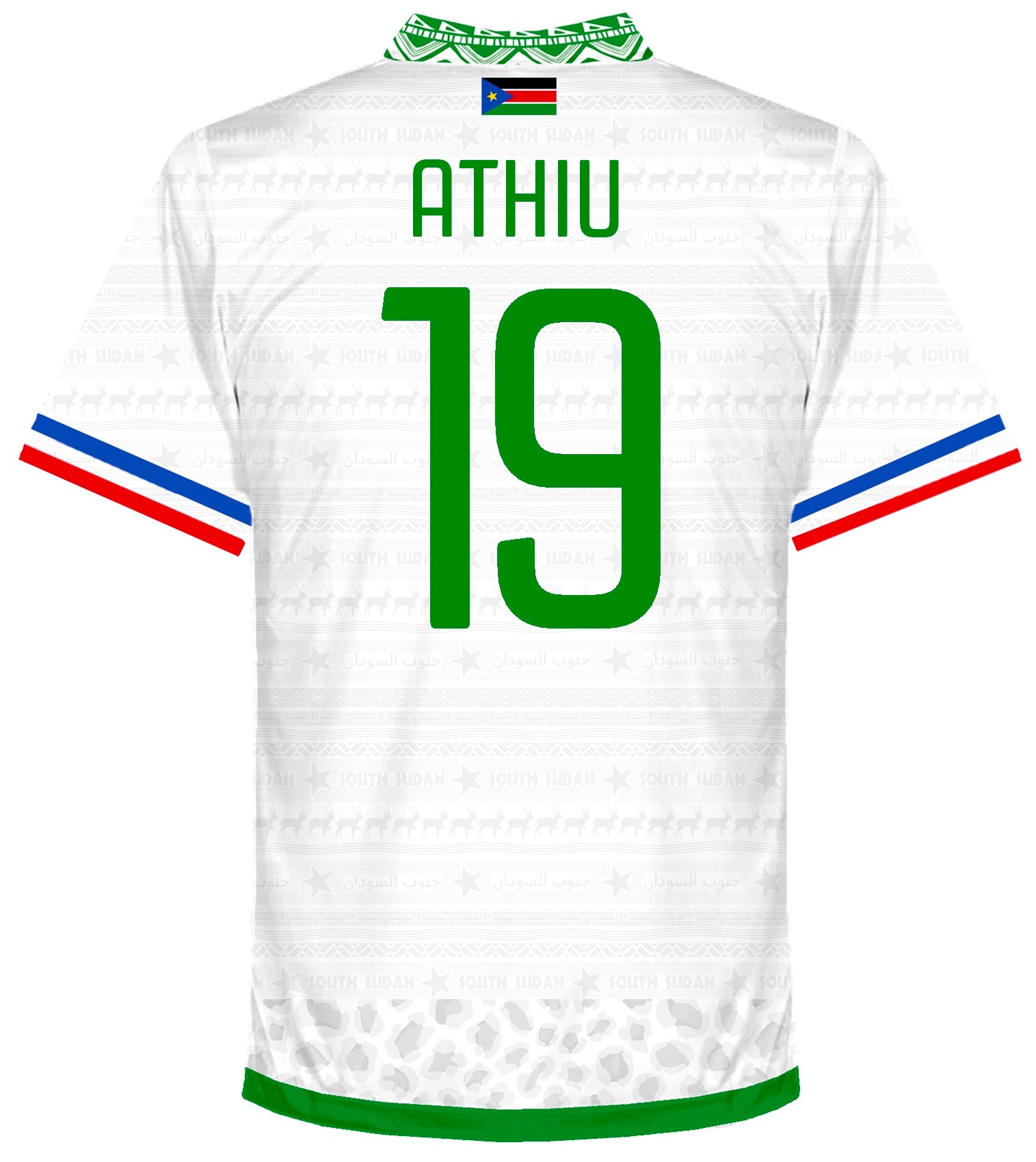 South Sudan Home Shirt 2017-19 ATHIU #19
The official home shirt of the South Sudan national football team.
Featuring a complex pattern throughout the design, which includes traditional cultural symbols of South Sudan.
This jersey features the name and number of star striker Kenny Athiu #19, one of South Sudan's highest-profile players. Athiu most recently played for Australian giants Melbourne Victory and has 4 caps for South Sudan since making his debut in 2019.
 To be worn by the Bright Stars in home matches throughout 2017-19.
You can view the size chart here.